Our Hiei (African Grey Parrot)
Named for a character from Yu Yu Hakusho. Also Hiei is a mountain in Japan.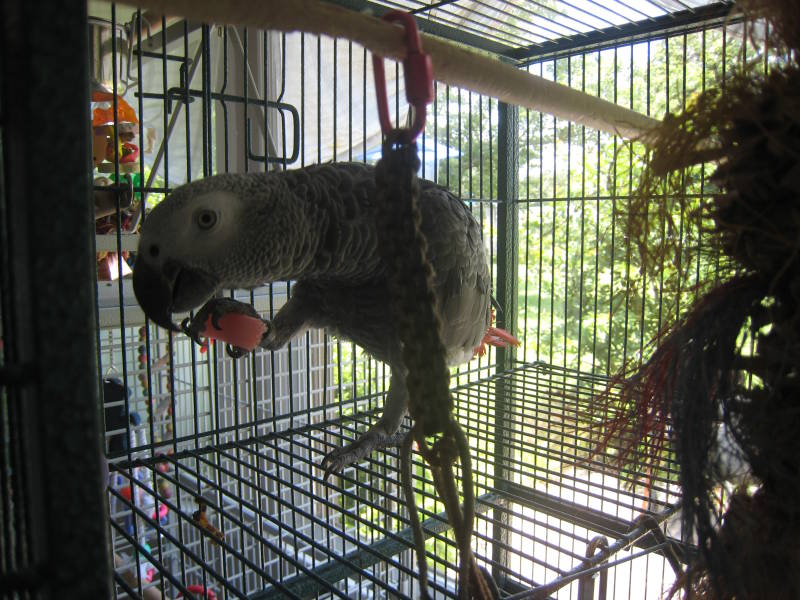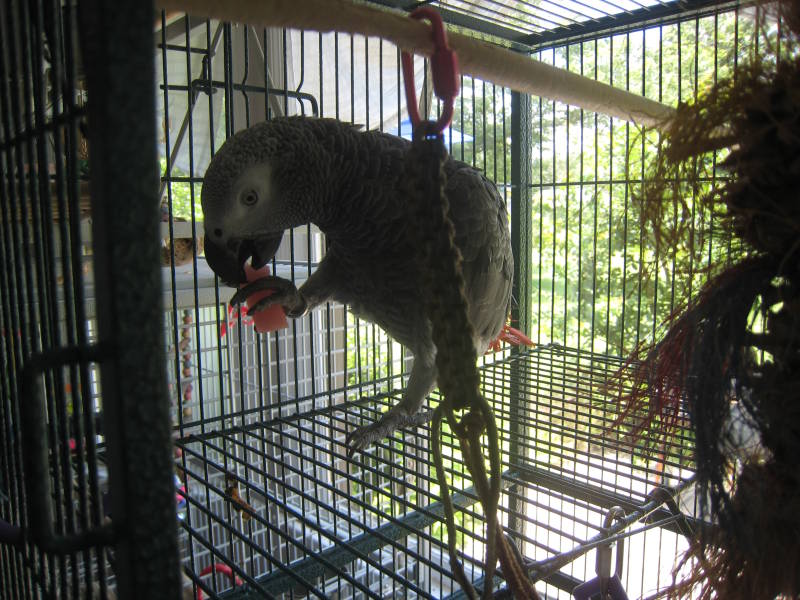 This is our young African Grey boy that we purchased in November 2007 when he was 6 months old. Hiei is a very nervous and clingy bird and seems to have bonded with me (Kim) and avoids everyone else.
So far Hiei doesn't talk too much but that isn't unsual. He does say the following wars:
Hello, Turrets! (he thinks this is the spray bottle,) Good boy.
He also meows like a cat and makes kissing sounds, laser beam sounds and karate sounds as well as various whistles.